Flat Roof Repair in Baltimore, MD
Looking for an economical, resilient roofing solution that'll stand up to years of whatever the Baltimore or Joppa, MD climate throws at it? Talk to Coastal Roofing Co., Inc about Ruberoid flat roof coatings!
We've helped homeowners throughout the area discover the value and benefits that come with new flat roofs. Let us introduce you to this innovative new flat roof solution for your home, garage or other outbuildings.
Rubberized Flat Roofing Solutions
If you have a flat roof, you're probably familiar with the classic asphalt solution that's common for low-slope residential roofs. Unfortunately, because Baltimore, MD gets all four seasons—rainy spring, hot summer, winder fall and cold winter—asphalt often degrades quickly. Most asphalt roofs only last three or four years before they need re-coating and general flat roof repair.
Rubberized flat roof coatings (aluminum coatings) are a cut above asphalt. These coatings are extremely weather- and wear-resistant, engineered to stand up to even the toughest conditions. They also have superior expansion and contraction properties, weathering slower than other materials—meaning many more years of reliability and a lower total cost of ownership over the life of your roof.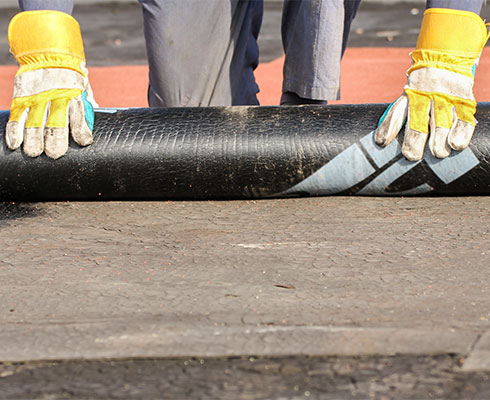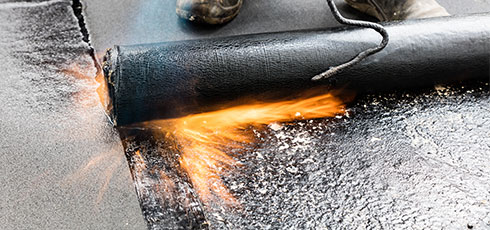 Flat Roof Installation, Repair and Maintenance
Whether you have a Ruberoid flat roof or a traditional asphalt one, Coastal Roofing Co., Inc is standing by, ready to ensure it's well-preserved and ready for the season ahead. We can install new flat roofing, repair damages to your aging roof and provide simple maintenance that'll keep it strong and reliable for years to come. Our experts know what to look for when inspecting residential flat roofs and how to administer the right solutions.
---
Call Us for Flat Roofing Services
Few companies know flat roofs like Coastal Roofing Co., Inc If yours needs repair or maintenance, or you're ready to make the upgrade to a rubberized flat roofing solution, contact us today at 410-631-7663 to discuss your option